---
Religious Sexual ShameOnline Articles
Reuniting Sexuality and Spirituality
by James B. Nelson
Christians Caught Between the Sheets
by Dr. Tina Schermer Sellers
An Erotic God – A Response to All Sexed Up by Dan Rhodes
by Dr. Tina Schermer Sellers
Bloggers/Websites
Diana E. Anderson –
Faith and Feminism
Elizabeth Esther –
Stories from the end of the world
A Deeper Story
by a group of writers
Dr. Tina Schermer Sellers -
Intimacy, Sex, Parenting, Religious Sexual Shame and More
Micah Murray -
Redemption Pictures
Jonalyn Fincher -
Ruby Slippers – the sparkly connection between femininity, sexuality and faith
Sara Over the Moon
Try Best Practices –
Reframing the Conversation
No Shame Movement
Podcasts
Starting the Conversation – Engaging Sexuality in the Christian Church
Dr. Tina Schermer Sellers – 6 Parts
Parenting – Raising Sexually, Relationally and Spiritually Healthy Children
Dr. Tina Schermer Sellers – 4 Parts
Faith, Youth and Sexuality – A Workshop for Teens, Parents and Youth Workers
Dr. Tina Schermer Sellers – 3 Parts
Peeking Under the Hood - The Secrets to Parenting Your Kids and Yourself Successfully
Dr. Tina Schermer Sellers
A Summer of Sexuality Interviews with Tina Schermer Sellers & Jonalyn Fincher of Soulation
Dr. Tina Schermer Sellers
Videos
Dani Scoville -
My Story – Spirituality and Sexuality Part 6
Modesty, Body Image, Lust and Desire
– Jonalyn Fincher of Ruby Slippers interviews Dr. Tina Schermer Sellers who deconstructs the Christian pop-culture use of these words.
Corsets and Ties – Deconstructing Gender Myths
– Dale and Jonalyn Fincher - Dale and Jonalyn run
Soulation
, a non-profit dedicated to helping people become more fully human.
Couples Intimacy Retreats
Passion for Life Couples Intimacy Retreats_
with Northwest Institute on Intimacy
Sex EducationOnline resources for parents
No Place Like Home
Great Conversations
Amy Lang –
Birds + Bees + Kids
Our Whole Lives
– Comprehensive Sex Education Curriculum
Comprehensive Sex Education: Research and Results
Sexpressions
Answer
Videos
Talking with your teen about sex
Laura Berman
interviews
a group of 12-14 year old girls about "sexting"
Porn-Induced Erectile Dysfunction
Thank God for Sex Project www.thankgodforsex.org
Powered by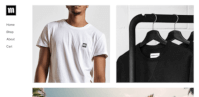 Create your own unique website with customizable templates.